Off Road Designs Remote Area Support Vehicles.
Leading the way in Off Road Towing.
100% Australian made.
Heavy Duty Off Road Trailers.
Pricing from $54,500.
See R.A.S.V. GX – LIGHT Off Road Trailer. For detailed, specifications and equipment options.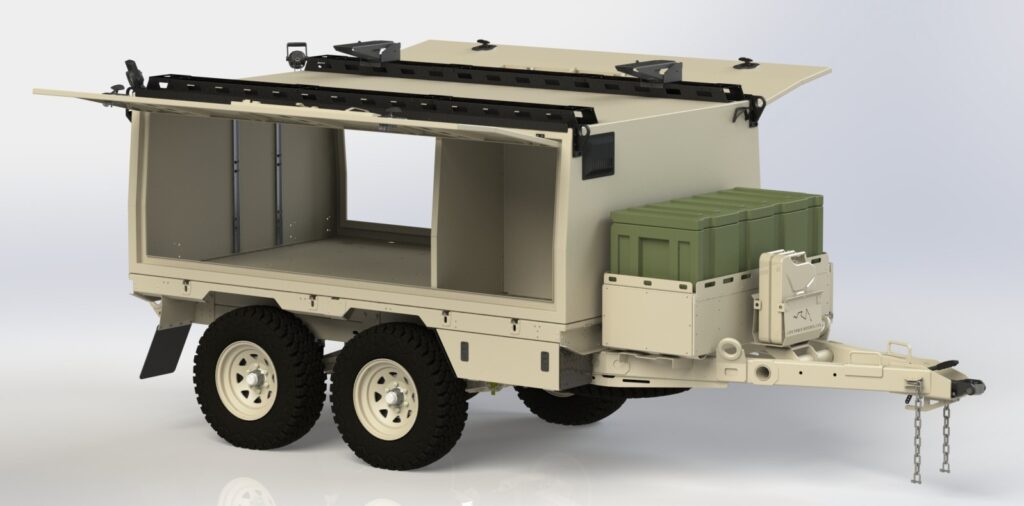 OUR NEW R.A.S.V. COIL SPRING COMMERCIAL & MILITARY OFF ROAD TRAILERS ARE NOW AVAILABLE FOR ORDER
Pricing from $54,500.
COMMERCIAL CANOPY TRAILERS
MILITARY EQUIPMENT TRAILERS
OFF ROAD COIL SPRING CHASSIS & SUSPENSION