The New O.R.D. LS – 4.0 Leaf Spring Off Road Trailer Chassis
Thinking of building your own Off Road Camper Trailer or Toy Hauler ?
But need a bit of a kick start to get your project off the ground.
Off Road Designs – Single Axle, Leaf Spring Off Road Trailer Chassis.
Introducing Off Road Designs all new Off Road Trailer Chassis.
The O.R.D. LS – 4.0. is an off road camper trailer chassis designed for those who are serious about outback adventure.
100% Australian made. Proudly designed, developed and built right here in Brisbane Australia.
A lighter more compact version of the O.R.D. LS 4.4 Tandem with all the same features and functionality.
Off Road Trailer Chassis. From: $7,795.
TRAILER RUNNING GEAR
Alco 8 leaf 1750 kg leaf suspension.
2 – 10 inch electric drum breaks.
2 – Heavy duty large boar off road shock absorbers.
1 – 1600 kg 50mm square steel axle.
2 – Sets of Japanese parallel bearings.
Trailer hand brake cables.
100 x 50 x 4mm Hot dipped galvanised trailer chassis.
MAIN CHASSIS / UNDER BODY
Full length 4.1 mtr, 100mm x50mm x 4mm RHS. steel Chassis.
1.5 mtr frontal draw bar length.
Rear heavy duty central recovery point.
Interlocking chassis cross members.
Twin point heavy duty shock absorber top mounting pins.
4 – Front storage box mounting brackets.
Slotted steel electrical cable runners.
MAIN CHASSIS / FRONT DRAW BAR
Alco 360 * Off Road Coupling.
Hand brake lever and mounting plate.
2 – Heavy duty chain hooks.
2 – High tensile safety chains.
Swing Down Jockey Wheel.
20 mm hand brake lever bash plate and recovery point.
MAIN CHASSIS REAR
2 Water proof resin filled LED trailer lamps.
Heavy duty rear recovery point.
5 mm Tail light protection plates.
Bolt on mud flap assembly.
WHEELS & TYRES
2 – 265 / 7 5 / 1 6. All terrain tyres.
2 – 16 x 8 " 6 stud black steel rims.
Trailer Chassis Optional Fittings.
Left and Right, Double Jerry Can Mounts. $385 each.
Front Gas Bottle Mount. $245.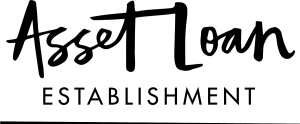 Thank you for visiting our website.
If you would like to know more about our Trailers, or 4WD Products, you can request more information via the Contact Us Page or by calling on the number below.
Phone Jason on 0488 069 731