$175.95
Rhino Rack Recovery Track Side Bracket
MAXTRAX BRACKETS & SHOVEL MOUNTS
Holds one pair of Maxtrax Recovery Tracks at a 70 degree angle to most Rhino-Rack Pioneer systems. The design of this product allows you to free up valuable space on the top of your Rhino Rack Pioneer roof rack system for more equipment storage.
Fits 2 Maxtrax recovery tracks to your vehicle.
Or up to 4 Maxtrax recovery tracks if used together with our Maxtrax extension Pins.
This Product Contains:
1 Pair of Rhino Rack Recovery Track Side Brackets
Four 70mm mounting pins.
Two Quick Grip shovel Mounts.
Bolts, channel nuts and mounting hardware.
Two Raptor Rack Side Mounted, Universal MAXTRAX roof rack mounting brackets.
Two adjustable slotted mounting plates.
Two Pioneer platform base brackets.
Designed for MAXTRAX MKII only.
Description
Rhino Rack Recovery Track Side Bracket with Shovel Mounts.
MAXTRAX BRACKETS & SHOVEL MOUNTS.
Height Adjustable Rhino Rack Recovery Track Side Bracket. Including Mounting Pins and Shovel Holder.
If you are looking for Maxtrax mounting ideas. We have new way of attaching 2 or 4 MAXTRAX. As well as a shovel mount to the inside, of your Rhino Pioneer Roof rack.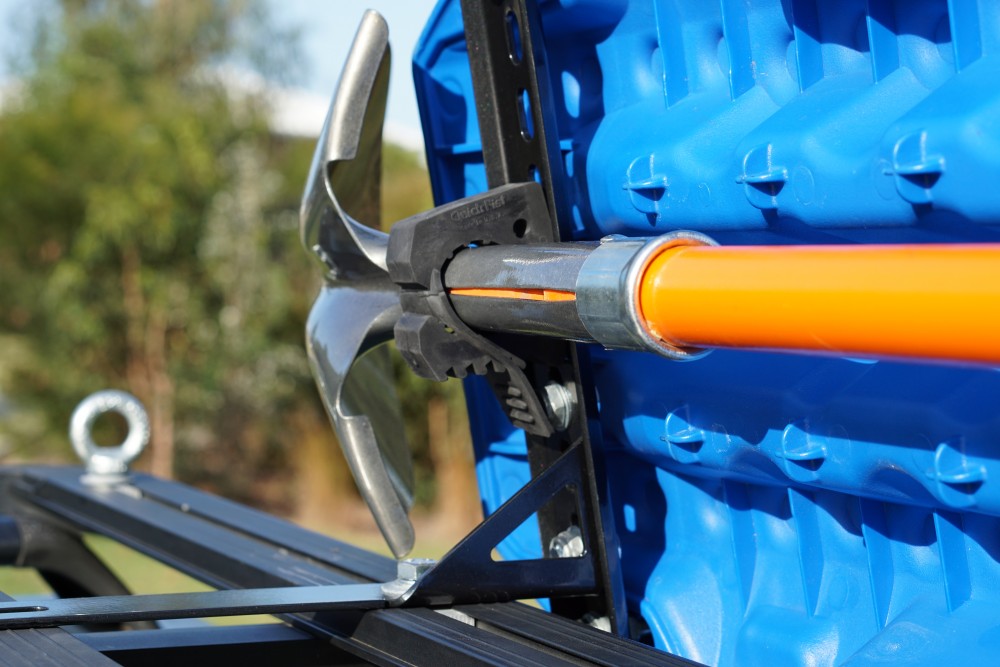 This pair of MAXTRAX BRACKETS & SHOVEL MOUNTS. Will suit MAXTRAX MK II and is able to carry a set of 2 or 4 recovery tracks without the need for any extra support brackets. It also Includes 4 Mounting Pins and two Quick fist shovel mounting clamps. Which will hold shovel handles from 25mm up to 57mm in diameter.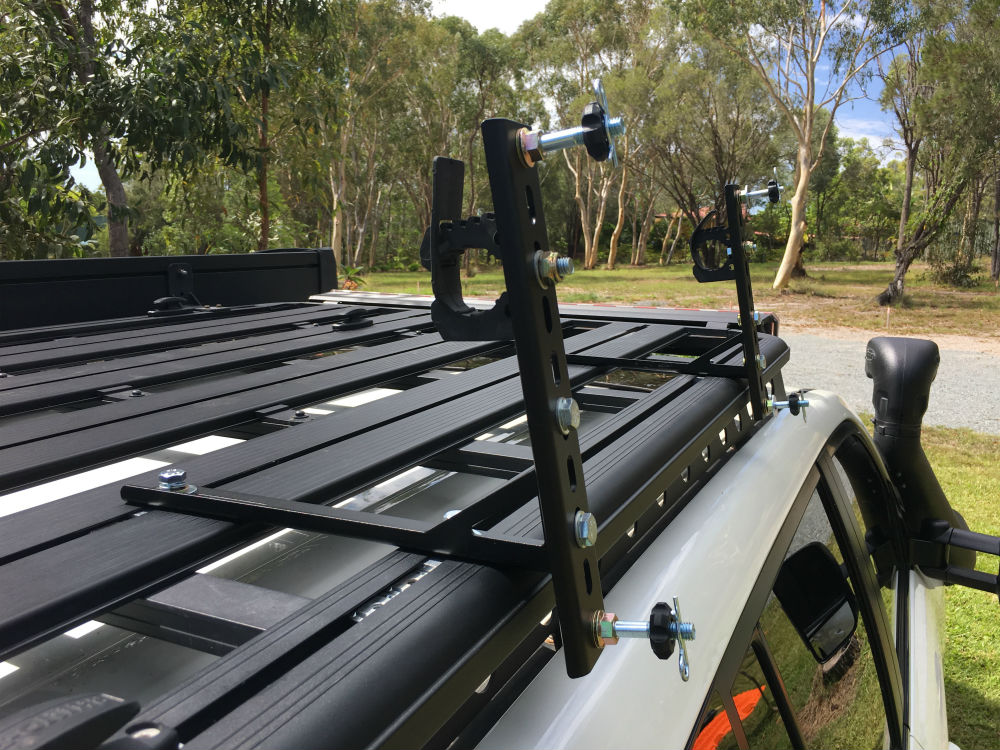 RAPTOR RACKS fast, versatile Installation options and adjustable height settings. Allow these brackets to fit easily onto all Pioneer roof rack designs.
Giving you quick access to your MAXTRAX when you need them most.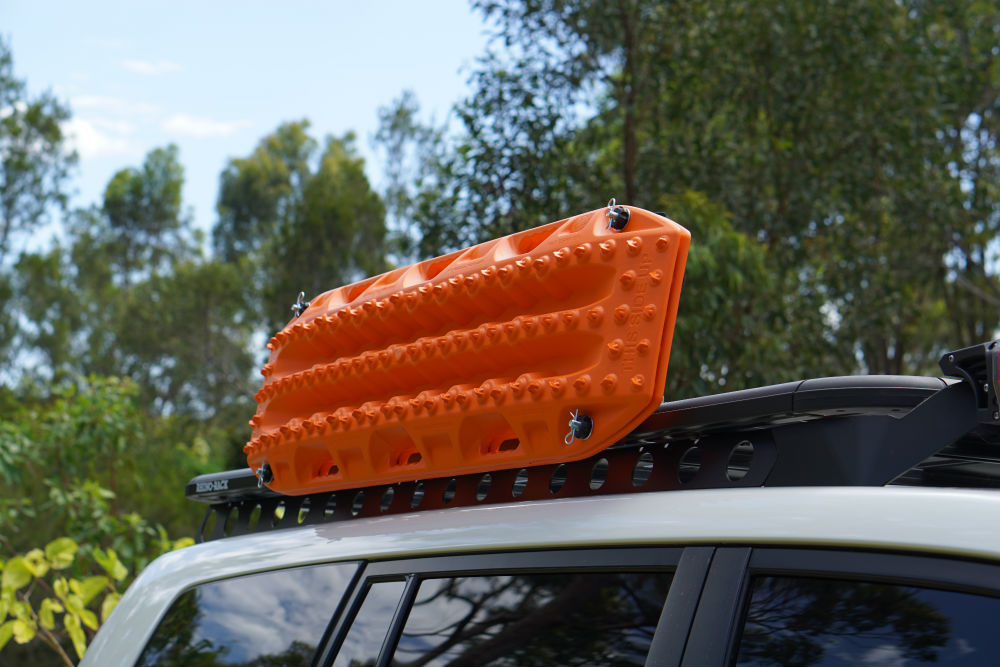 Built with the off road enthusiast in mind. The RAPTOR RACK, Side Mounting Kit is made from Heavy Duty 3mm and 4mm powder coated steel.
This robust and durable design is able to withstand all the rugged outback conditions of the great Australian outdoors.
Unlike other Maxtrax mounting brackets. The RAPTOR RACK Side Mounting Plate is able to be adjusted up and down with the use of its unique slotted hole design.
This allows you to adjust the Maxtrax and Shovel mounting position upward to clear the vehicle door line.
Or to lower the mounting brackets down. To clear overhead structures such as garage and carport roofs.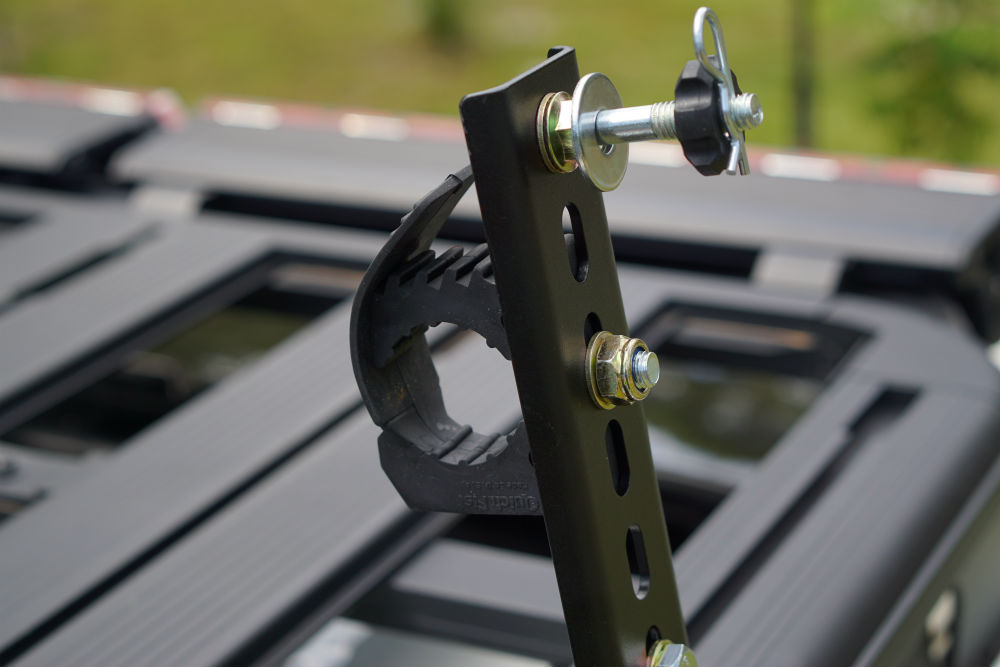 MAXTRAX QUICK RELEASE MOUNTING PINS are also available and sold separately. If you want to upgrade from carrying 2 Maxtrax to 4.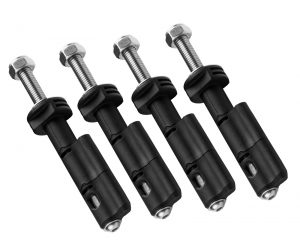 Additional information
| | |
| --- | --- |
| Weight | 3 kg |
| Dimensions | 30 × 17 × 10 cm |