$109.95
Rhino Rack Maxtrax Flat Mount
The Raptor Racks, Rhino Rack Maxtrax Flat Mount securely attaches two Maxtrax recovery boards on to the top of your Rhino-Rack Pioneer System. Keeping your vehicle's interior clean from mud and sand.
More importantly both Recovery Tracks Flat Brackets are easily installed with just 4 bolts and are made from corrosion resistant, 4mm Aluminium plate.
The Rhino Rack Maxtrax Flat Mount allows you to transport your recovery tracks anywhere and will fit on to the top of all Rhino Rack Pioneer Roof Systems.
This product is compatible with:
MAXTRAX Recovery boards & RHINO RACK Pioneer Roof Racks.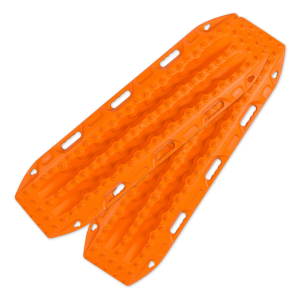 Description
RAPTOR RACK Pioneer Flat / Top Mounting Bracket.
Mounting Kit for – MAXTRAX Recovery Device.
Rhino Rack Maxtrax Flat Mount.
This pair of RAPTOR RACK mounting brackets are able to carry 2 Maxtrax recovery tracks.
Built with the off road enthusiast in mind. The RAPTOR RACKS, Mounting Kit is made from Heavy Duty 4mm Aluminium plate.
This robust, durable design is able to withstand all the rugged outback conditions of Australia and the great outdoors. While still allowing quick access to your MAXTRAX when you need them most.
Unlike other mounting brackets on the market. RAPTOR RACKS are able to be positioned across the Rhino Pioneer roof rack (left to right) or front to back giving you maximum versatility in fitment and allowing you to save even more valuable storage space on top of your rack.
Raptor Racks flat mounting brackets are easily fitted to your vehicle. Without the need to drill mounting holes into your equipment. Causing unwanted damage to your vehicle or roof rack.
A 12 month product warranty on your RAPTOR RACK, MAXTRAX and TRED PRO mounting kit. Also ensures that you have the peace of mind to explore the Australia outback with confidence.
MAXTRAX MOUNTING PINS are also available and sold separately if you want to upgrade from carrying 2 Maxtrax to 4.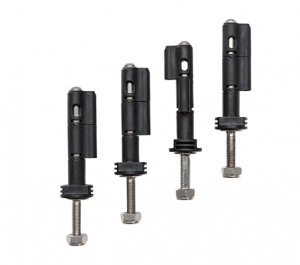 Additional information
| | |
| --- | --- |
| Weight | 1 kg |
| Dimensions | 30 × 20 × 2 cm |