THE ULTIMATE MULTI-TASK TRAILER DESIGN.
The R.A.S.V. CS – 4.1. is a versatile military style platform, that accommodates a wide variety of equipment integration and cargo transportation needs.
The New R.A.S.V. LS – 4.1 Leaf Spring Variant.
Introducing Off Road Designs all new "Heavy Duty" Off Road Trailer Chassis.

R.A.S.V. – Remote Area Support Vehicle.
A Military designed, off road trailer chassis for those who are serious about extreme outback adventure.
Although the R.A.S.V. units have been rated as "Heavy Duty" Off Road Trailer Chassis. They are still a perfect light weight design match for your preferred tow vehicle.
Just like it's larger cousin the R.A.S.V. Tandem LS – 4.4. The R.A.S.V. LS – 4.1 is a lighter more compact single axle version with all the same features and functionality.
The R.A.S.V. Light Tactical Flat Deck Trailer Chassis can be configured for almost any application and a variety of load handling capabilities to specifically match your requirement.
Off Road Leaf Spring Trailer Chassis. From: $9,750.
Trailer Size :
Total Length 4.1 mtrs.
Deck size 2.4m Long x 1.75m Wide.

TRAILER RUNNING GEAR
Alco 1600 kg leaf suspension.
2 – 12 inch electric drum breaks.
2 – Heavy duty large boar off road shock absorbers.
1 – 1600 kg 50mm square steel axle.
2 – Sets of Japanese parallel bearings.
2 – Rear pivot swinging mud flap mounts and mud flaps.
Trailer hand brake cables.
Paint Colour Options – Dessert Tan and Drab Olive.
Hot dipped Galvanised chassis options are also available.
MAIN CHASSIS / UNDER BODY
Full length 4.1 mtr, 114mm x 5mm tubular steel Draw bar.
1.5 mtr frontal draw bar length. Allowing for a 90* jack knife turn.
Rear draw bar heavy duty pintle hook and recovery point.
4 – Heavy duty D – Shackle side recovery points.
C Section cross members for easy cleaning.
Solid chassis bracing gussets.
Flexible cross bracing struts.
Twin point heavy duty shock absorber top mounting pins.
4 – Front storage box mounting brackets.
Slotted steel electrical cable runners.
MAIN CHASSIS / FRONT DRAW BAR
360 * Off Road Coupling.
Hand brake lever and mounting plate.
2 – Heavy duty chain hooks.
2 – High tensile safety chains.
Optional High lift jack lifting point.
Swing Down Jockey Wheel.
Bottom D – Shackle recovery points.
20 mm hand brake lever bash plate.
Front draw bar jerry can mounting plate.
MAIN CHASSIS REAR
2 Water proof resin filled LED trailer lamps.
Heavy duty rear pintle hook recovery point.
5 mm Tail light protection plates.
20mm Pintle hook bottom bash plate.
Bolt on – pivoting mud flap assembly.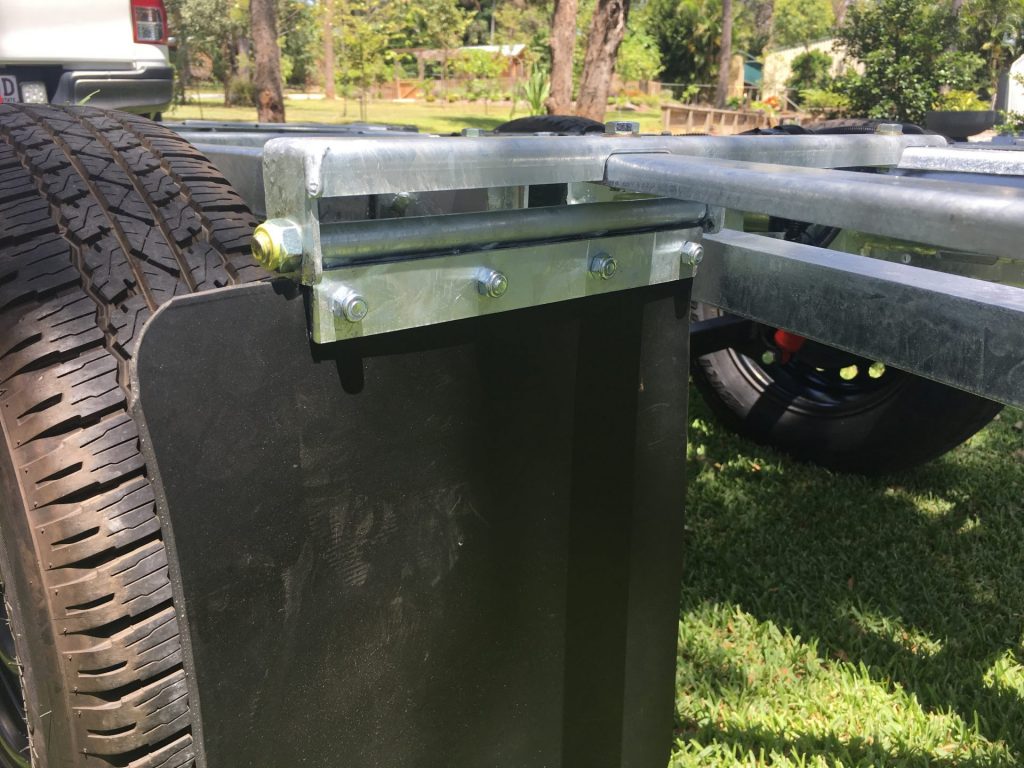 WHEELS & TYRES
2 – 265 / 7 5 / 1 6. All terrain tyres.
2 – 16 x 8 " 6 stud black steel rims.
Trailer Chassis Optional Fittings.
High Lift Jack Lifting Point on Front Draw Bar. $35.
Left and Right, Double Jerry Can Mounts including top tie down assembly. $385 each.
Hot dipped galvanised trailer chassis. $850.
Draw Bar Jerry Can Mount. $150.
Up grade to a Cruise Master DO 35 Hitch. $250.
Deck frame, deck plate and wheel arches POA.
Trailer Tub POA.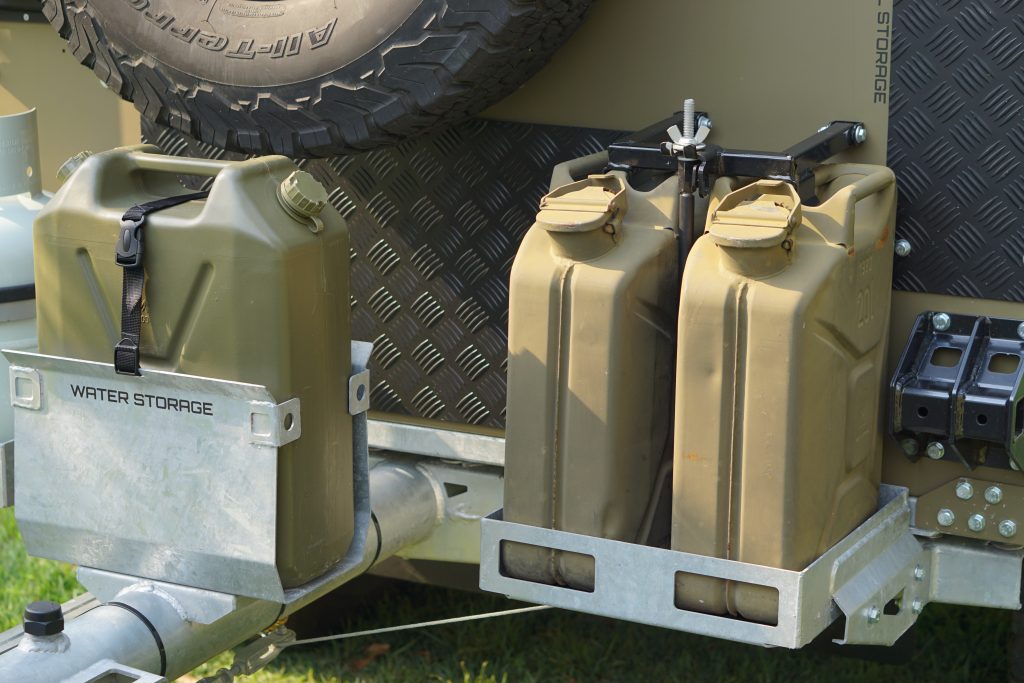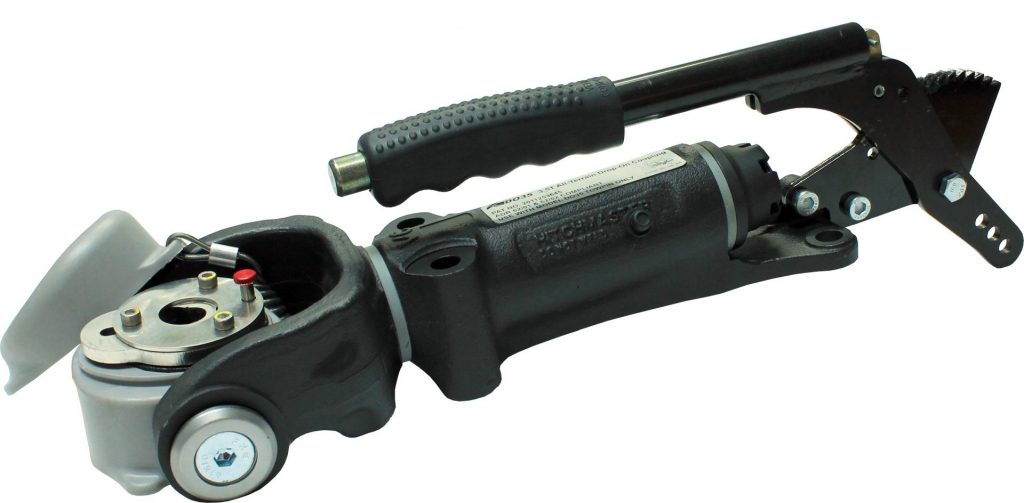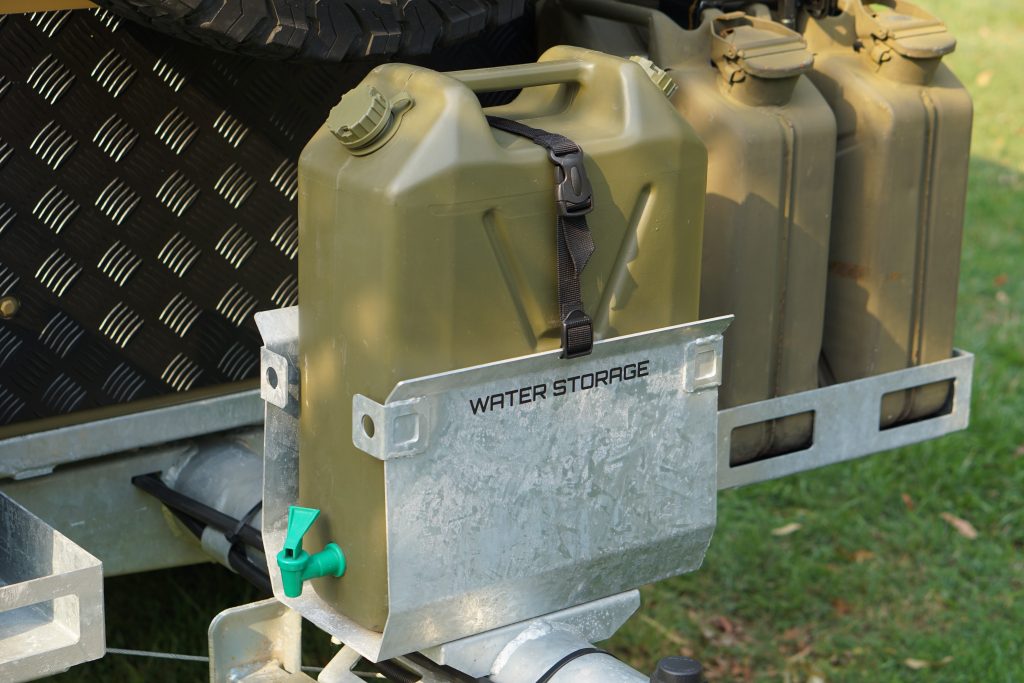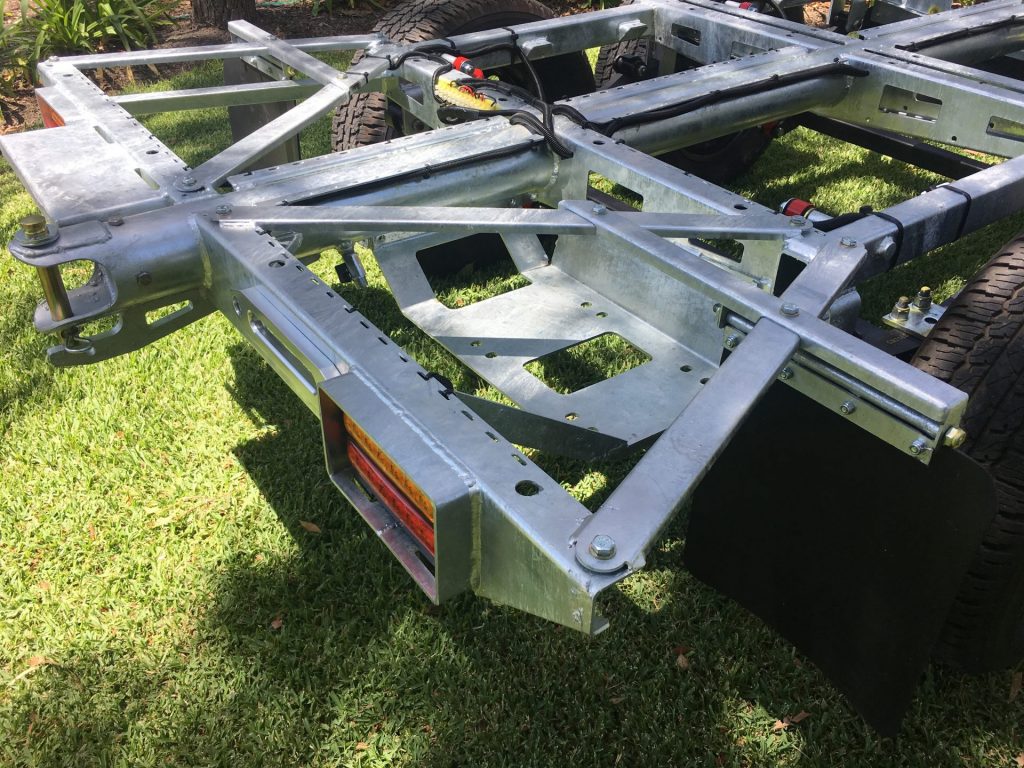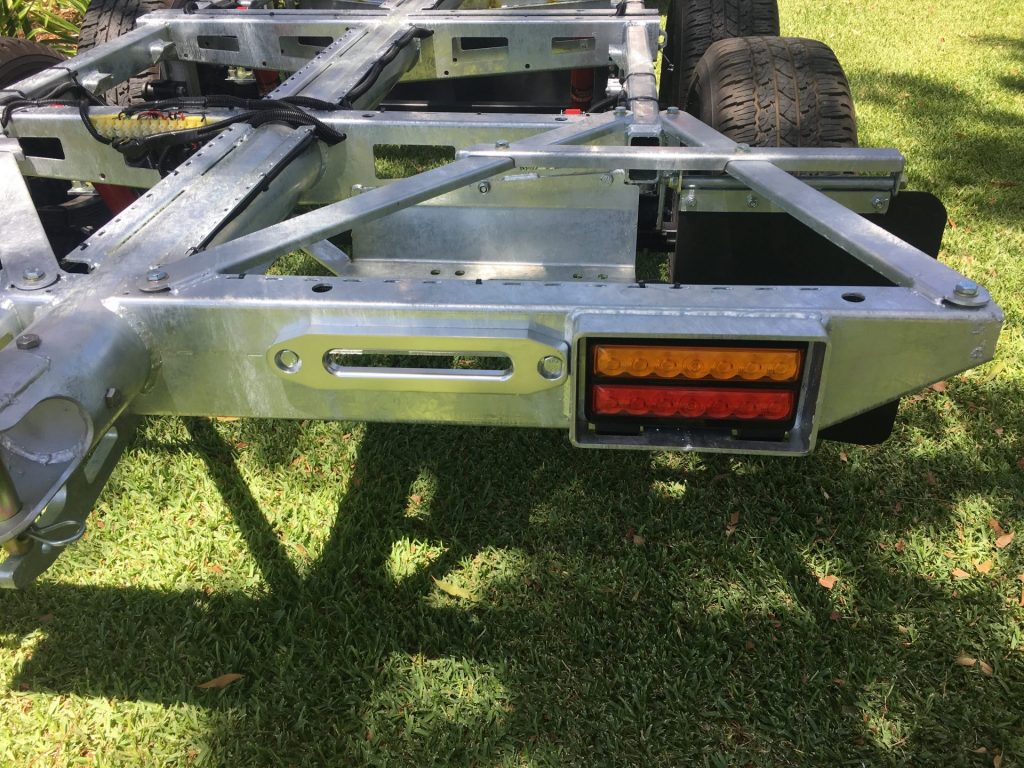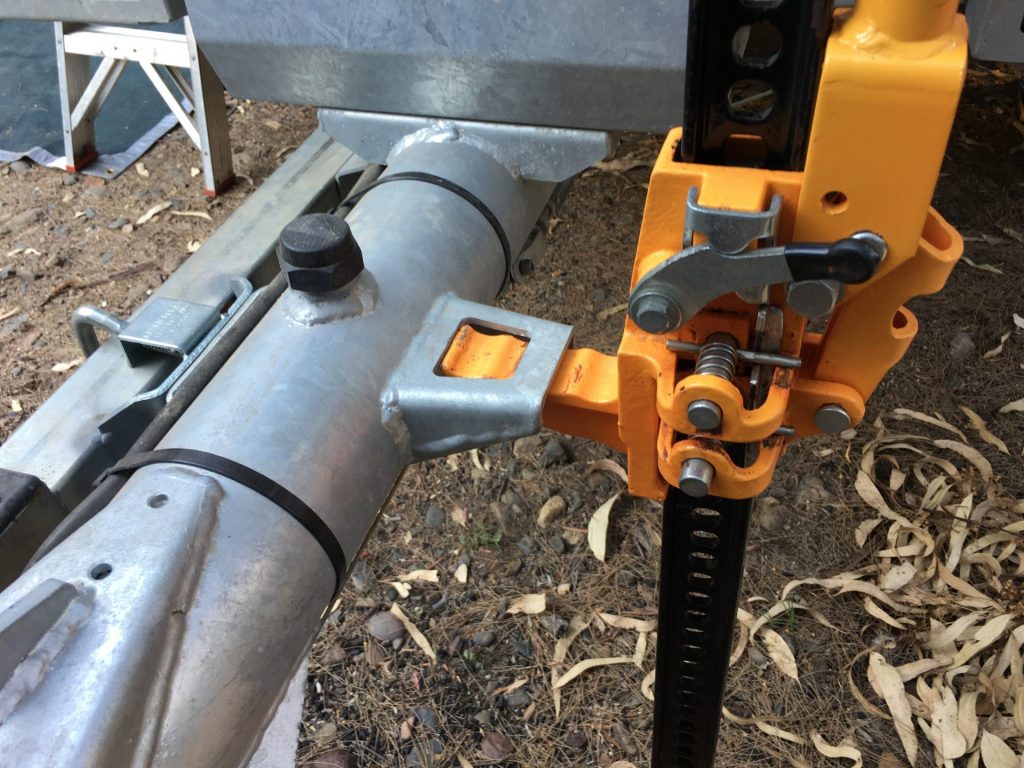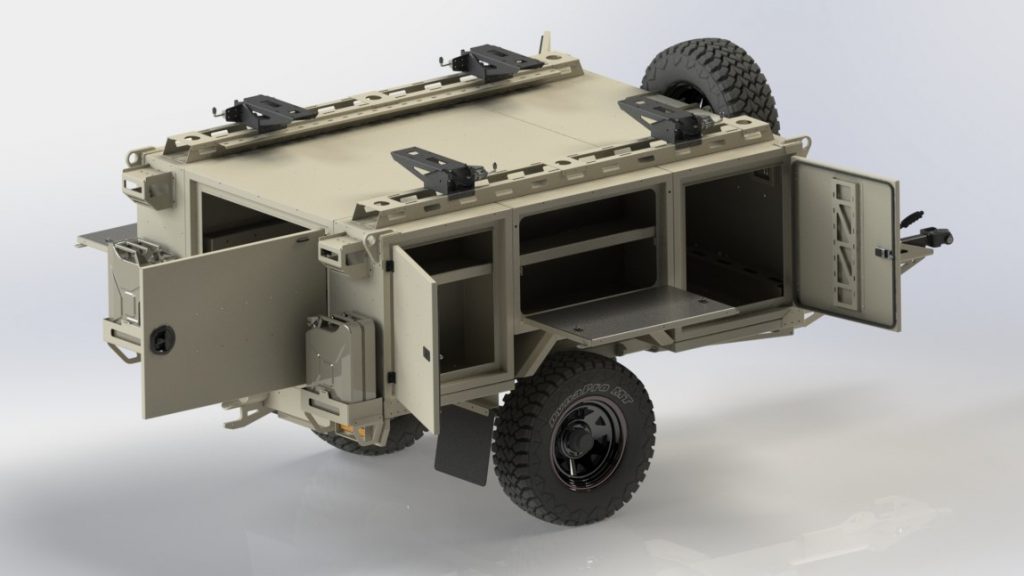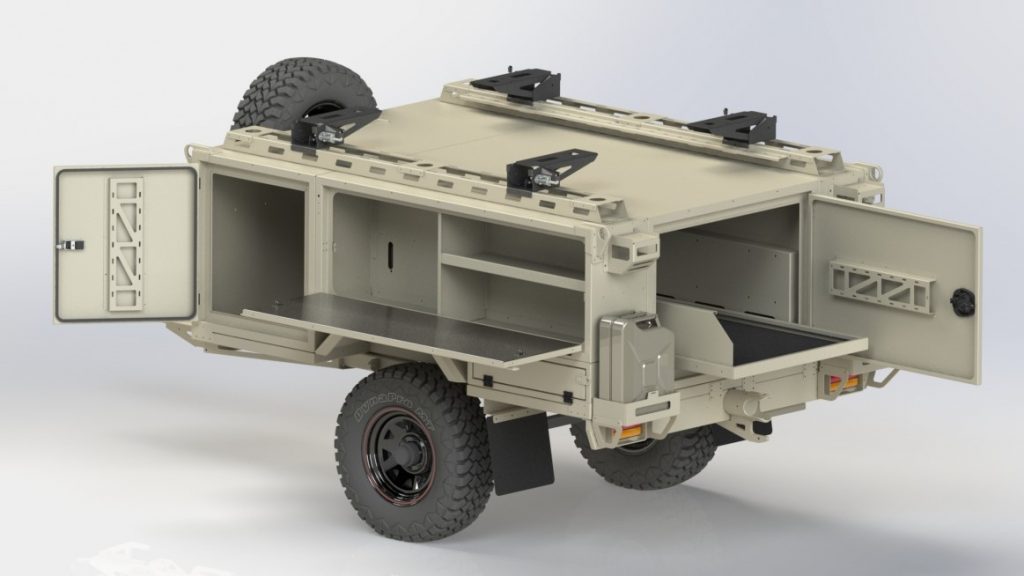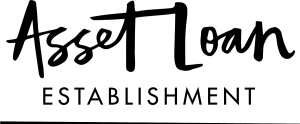 Thank you for visiting our website.
If you would like to know more about our Trailers, or 4WD Products, you can request more information via the Contact Us Page or by calling on the number below.
Phone Jason on 0488 069 731