WORDS BY WES WHITWORTH AND JOSH NEEDS
Do you really need two spare tyres?
The most common way's you'll get punctures in the outback.
The types of punctures that you'd usually get driving around your local tracks are few and far between in the outback.
You're not going to find the busted roots and sharp rocks hanging out the side of the ruts that will destroy your sidewall, but you will find sharp rocks on the roads, and pretty unforgiving tracks out there.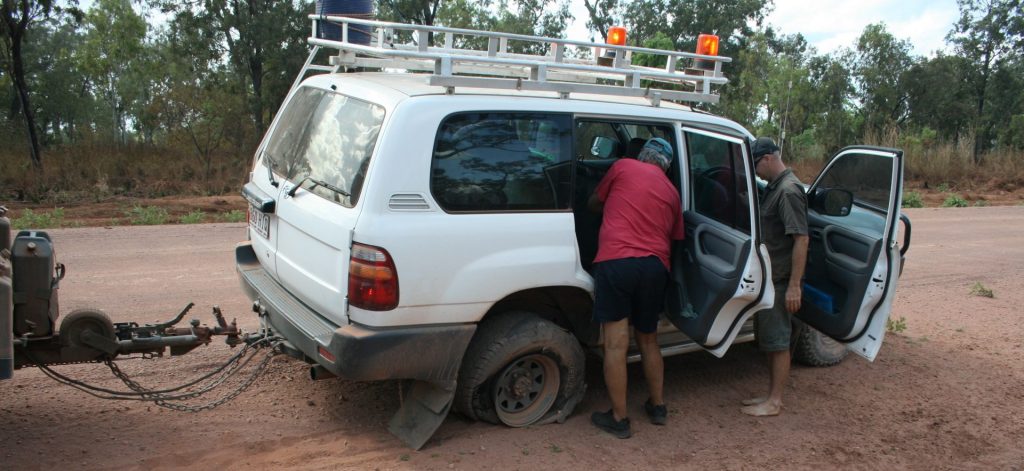 Most dead tyres out the back of beyond are caused either by the sharp rocks on tracks. Bad pressures, crap quality tyres, or tyres that are so old that the rubber has gone brittle.
Chances are, if you've lowered your pressures, and are running solid quality tyres, that are in good nick, and weren't made when Noah was kicking around; you should be right. That said, making sure you've got a good quality spare, and some other tricks up your sleeves. You shouldn't have too many problems.
Tools to take with you
There's a couple of things you should have in your tool kit, beyond just a tyre deflator. You'll need a good quality puncture repair kit, with decent instructions attached. You don't want to be stuck trying to figure what goes where in the middle of the outback. Especially at night.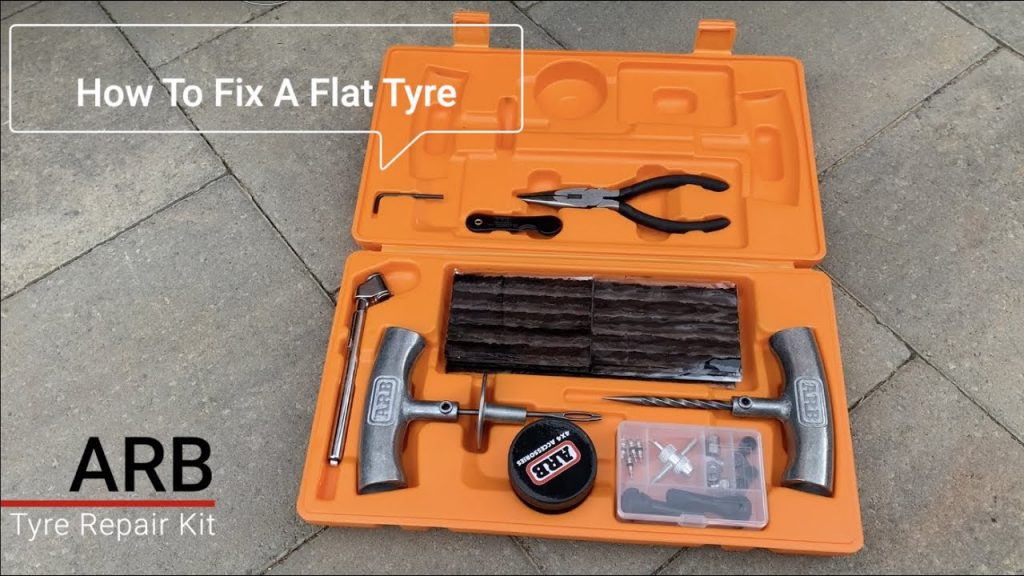 Next, you're likely to want a valve tool – this is to reinsert the center of the valve if it comes out when you're letting them down (because you should be letting them down). Be careful though, Wes had an unfortunate occurrence when he first used a fast deflator that removes the valve. He unscrewed the wrong bit, and when he was done, the valve pin went flying across the bush track never to be seen again. Don't do a Wes!
Is it practical?
If you are going to take two spares when you head out bush, you need to think about the practicality of it. When it comes to 4WDs today, we are always concerned by weight and keeping it down with most vehicles running perilously close to their GVM when loaded. To add the mass of an additional tyre and rim could prove costly.
That said, if you want to take a second spare, you have three real options. A tyre with a steel rim, a tyre with an alloy rim, or just taking an extra carcass. All of which add different weights to your 4X4. Using rough numbers, seeing as your weights vary depending on size and type of tyre, we found that the average 16-inch alloy wheel by itself weighs around 12kgs whereas its steel counterpart weighs in at the 15kg mark. Meanwhile, a carcass of a light truck constructed mud terrain is about 24kg, so depending on your GVM, how much you pack may dictate what option you can take with you.
Storage.
The next concern with taking a second spare on your outback trip is where are you going to store it? Most will say either on the roof or on the back with a dual wheel carrier. However, be careful when you do this. Your modern 4WD may not be able to carry as much on the roof as your old GQ or 80 Series, so be sure to consult the owner's manual.

You don't want to be driving with an overloaded roof concerned about why your head is all of a sudden hitting the ceiling. If you go with option B, lobbing them on the back, then you need to be careful about your weight distribution. On some vehicles, the placement of the rear axle proportionally is worse than others so hanging an extra 35kg+ off the back can cause an unstable driving experience, particularly when off-roading. This can be an especially concerning problem high up on the back of ute canopies with dual spares, as you may end up with a wheelly happy 4X4. Yep, we said it. That's our dad joke out of the way for this issue!
Tyre Tech
Like most things in the world, tyres and tyre tech have also evolved in the last 10-20 years. No longer are you driving blind waiting for a fateful hiss of air or bang of delamination. Tyre pressure monitoring systems TPMS) are becoming even more readily available and accurate – not to mention cheaper! This means that when driving in the outback if you, unfortunately, do get a puncture you have a chance to pull over and plug it rather than driving on unwittingly till it destroys itself and potentially does damage to your vehicle. The technology involved in the creation of tyres also has advanced, no longer are we relying on just cross plies but instead Kevlar liners and spiral wound construction, along with computer predicted object path design to better deflect protruding risks.
Tyre Condition
One of the most obvious but probably least regarded thoughts when considering taking two spares on a trip is, what condition are my tyres in? If they're in bad nick you're raising the odds that you'll need multiple spares. Before you set off, examine your tyres and see how they look, are they chipped? How much tread depth is left? Are they weathered? How long have you had them on your car, would they be old and hard?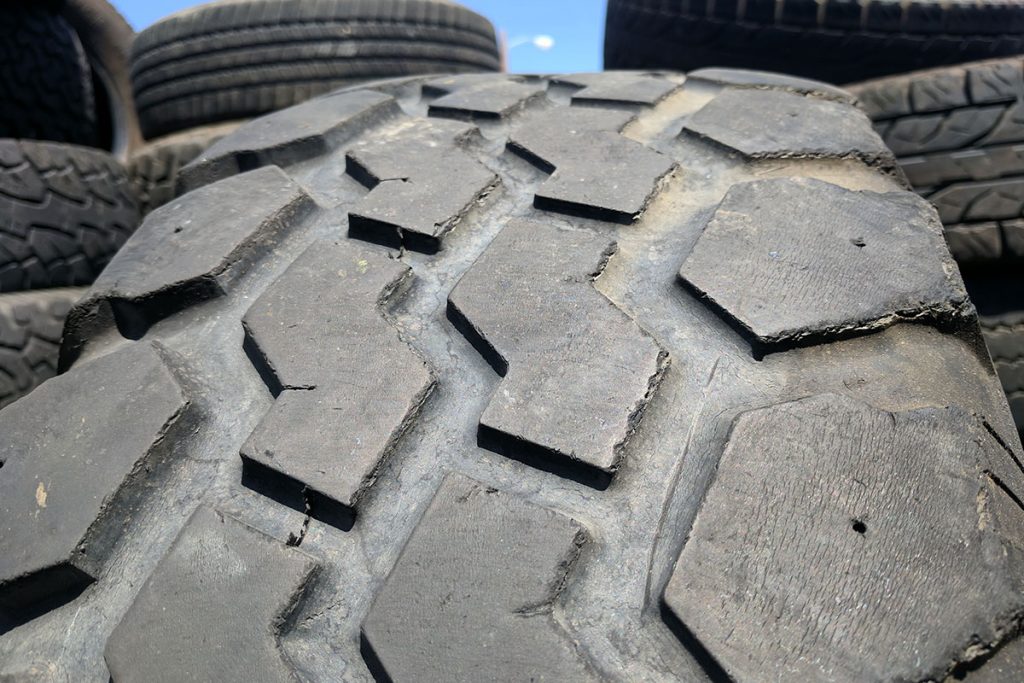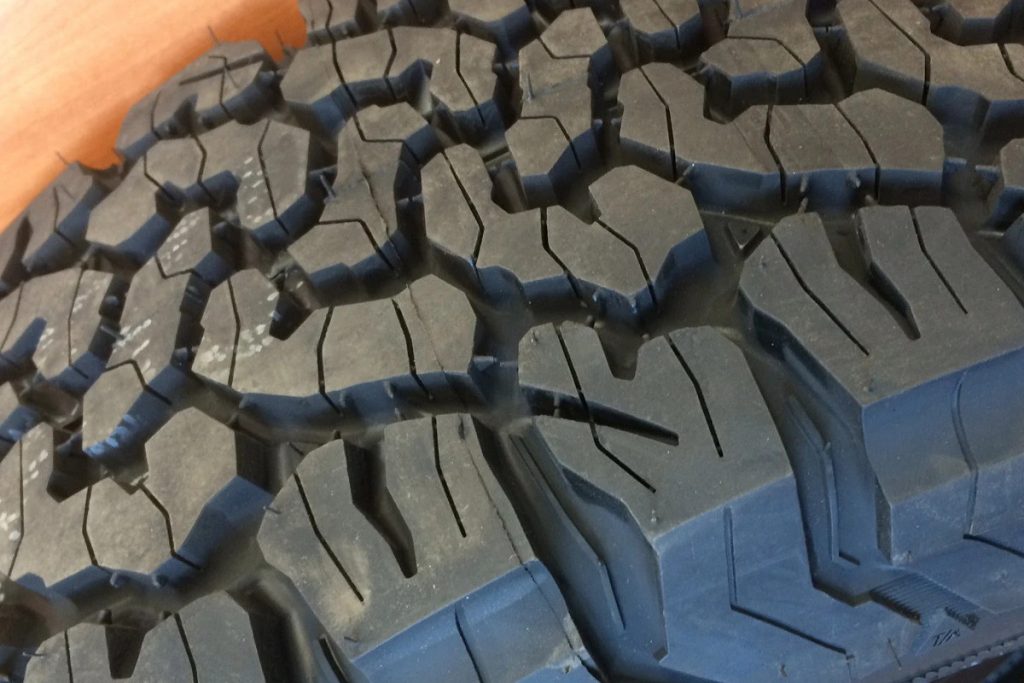 If they look worse for wear and its time for a new set of boots, no matter which tyre is your poison of choice you want to make sure you give it some time before you put them through a beating off-road. Rather than taking stock room freshies off scrabbling up rock faces and pounding across gibbers you want to have them seasoned. Have the rubber get used to the weight, cooling and heating, and give the tyres a period to set before punishing them. This will result in lowering your risk of a puncture.
Conclusion.
If you're mindful about where you stick your four-wheel drive, take the required precautions, have the correct tools and look after your tyres while exploring this vast country of ours, you probably won't need a second spare. However, if you have the space, the weight, and the capability to do so with ease along with the inclination, why wouldn't you offer yourself that extra peace of mind? Depending on how remote you're planning on traveling is something you'll want to consider too – are you going 100km from the nearest town, or 1000km?