Mud- or All-terrain tyres on a camper trailer?
Mud- and All-terrain tyres make perfect sense for your tow vehicle, but do you really need them on your camper trailer or toy hauler?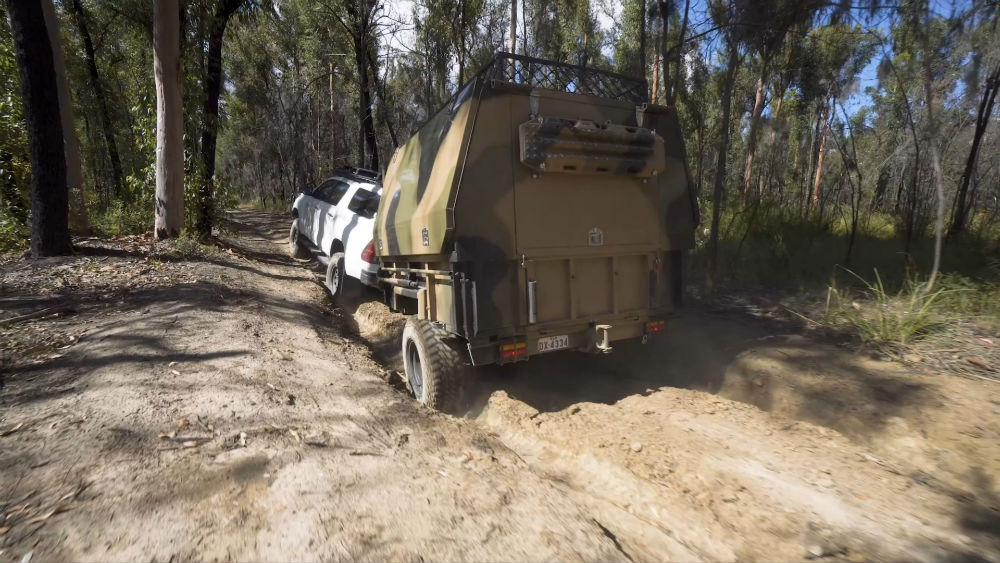 The further away from civilisation you get, the better idea it is to run precisely the same tyres and wheels on your trailer as your tow vehicle. So in the event of an emergency you can swap them around. Your Camper Trailer tyres don't get used as much as those on the tow vehicle. So when you're back home you can rotate the tyres around and get a bit of extra mileage out of them.
But if you're not going to match trailer-tow vehicle. What tyres make sense for which trailers?
Due to size and weight only camper trailers will be going hard off-road, and as they generally have less weight on the wheels than the tow vehicle. The centre of gravity is typically lower, and a two-wheel trailer always has both tyres firmly on the ground. There is also less traction demand on the camper trailer tyres compared to those on the tow vehicle.
All trailer tyres really have to do is provide lateral traction and braking. So there's really very little traction demand. Even if you run mud tyres on the tow vehicle, all-terrains can work just fine on the camper trailer. Remember that tyre pressure is a function of weight on the wheel. So often you need to run lower pressures on a lighter trailer even if the tyres are identical.
For larger camper trailers and caravans the same sort of thinking applies.
You won't tow a tandem-axle caravan anywhere seriously off-road, but you will tow it at speed over soaking wet bitumen on windy days sharing the same roads as B-doubles. We've all seen those dash cam videos, so maybe choose a tyre oriented towards that sort of grip so you don't appear on the Best of Dashcam Fails. If you need more grip off-road, drop the trailer's tyre pressures down. But you can't improve the wet-bitumen grip of a mud tyre, particularly after trailer sway sets in.
Basically, match your tyres to your intended terrain and where you really want the grip. If your trailer is road-oriented, use road tyres. But if you do a lot of dirt consider an all-terrain, but not a mud tyre.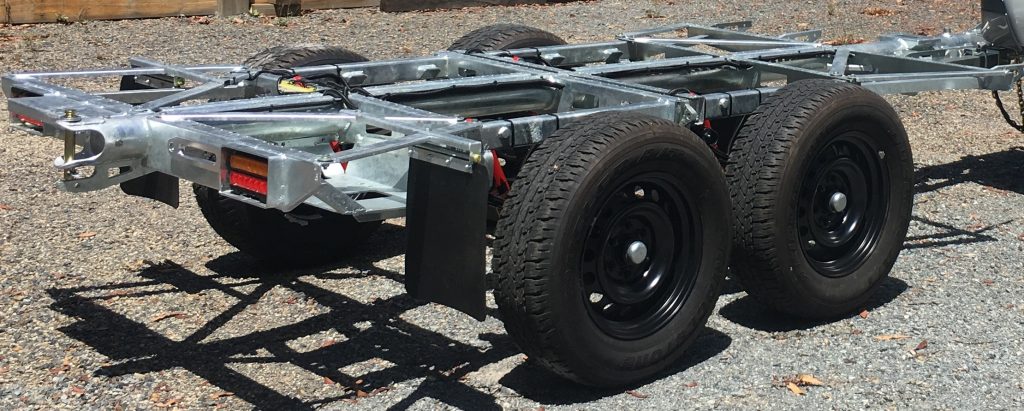 Puncture protection.
Whichever tread pattern you select, what you do need to do is ensure the tyres are of LT (light-truck) construction. Which are much tougher and puncture-resistant than P (passenger) construction tyres. Don't confuse tread pattern such as road, all-terrain and mud with tyre construction. You can still have road pattern LT tyres, and mud-terrains in P construction.
You should also take care that the age of the trailer tyres is less than four years. Because aged tyres don't grip well regardless of design and are also prone to sudden carcass failures. Replace trailer tyres by age, not just tread depth. But if your trailer tyres are wearing low definitely replace the. As the greater the tread depth, the less chance there is of a puncture. Also, with all-terrain or mud tyres the performance drops off rapidly once they are about two-thirds worn, which is often well before the legal limit of 1.6mm tread depth.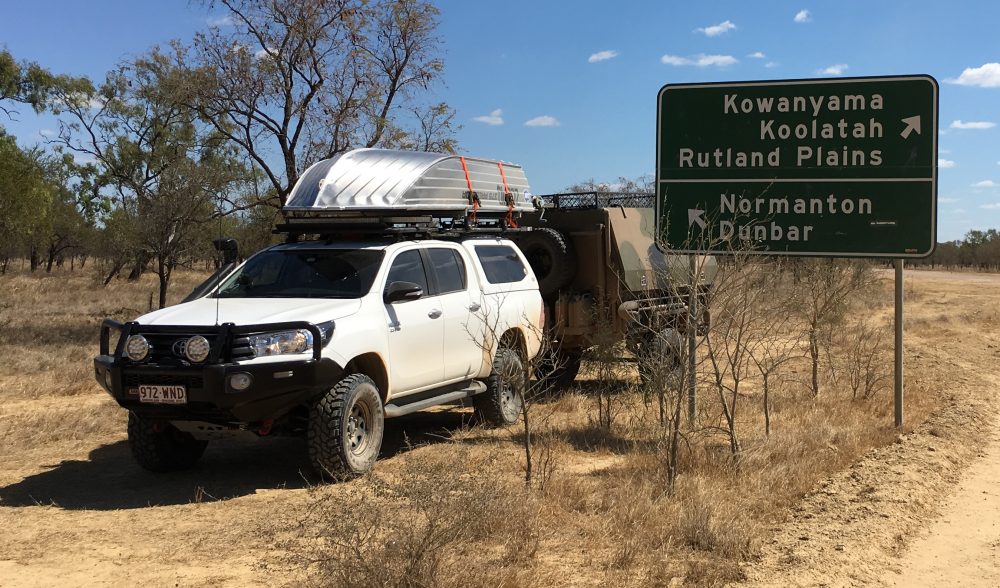 Other tyre considerations are cost and fuel consumption.
As they're more strongly constructed, LT tyres will use more fuel that P tyres, and they're more expensive too. Mud tyres are also more expensive than all-terrains, which are more expensive than road tyres. So, while tyres are a very, very important safety consideration, costs need to be considered too.